Boundless Grace, a southern gospel group, is on the rise! Consisting of four ladies, Boundless Grace takes gospel music to a new level! Enjoying the gospel quartet sound of the men, these girls decided that they also wanted to sing these songs! And sing them, they do! From "bass" to "tenor" these ladies can do it! .
"Their tight harmony, their versatility and their joy at singing for the Lord, makes them a pleasure to listen to. From fast, upbeat songs, such as "Go Right Out", to slow salvation songs, such as "He Bought My Soul at Calvary", these ladies will keep you on your toes.....or your knees. Their close accappella sounds will also amaze you! They have been likend many times over to the Andrew Sisters.
Originally formed in 1998, Boundless Grace started as a contemporary duo. God spoke to them, and they have evolved to what they are today....good Southern Gospel Quartet type music! Their love of spreading God's word through song shines from each of them. And be prepared, because they will surely have an alter call! They feel that this is their purpose.....to reach the unsaved for Jesus Christ.
The have had the great honor of opening for " The Dove Briothers Quartet", "The Melody Boys Quartet" and "The Lesters". They have also appeared on the stage with such greats as LuLu Roman, Tony Gore and Majesty, The Dixie Melody Boys, The Singing Echoes, Naomi and the Segos, Kevin Spencer and Friends, and many more. They appear throughout the year at Branson's Gospel Praise Gathering, and were nominated for Branson GPG Gospel Trio of the Year , and Branson GPG Horizon Group of the Year in 2005. They kicked off the Southern Gospel FanFair 2006 in Chattanooga, TN. in March, and had a fantastic response!
Don't miss your chance to hear this great and unusual group of women!
Boundless Grace is a non-profit ministry, and never charges a flat fee for any church/ministry affiliated venue. They will appear for offerings only, no matter where you may be located throughout the US.

BOBBI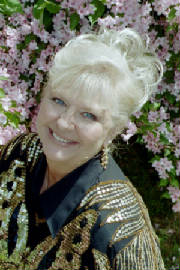 Bobbi Parris is the original group founder. After spending years in secular music, she found that God was calling her to sing for Him. She sang her first solo in church, at the age of four years old. She also speaks to women's groups, where she addresses the issues of abuse.
Born in MO, she is married to Okie hubby, Allen, and has three grown children, and a whole passel of grandkids (16 to be exact!). They make their home on a ranchette in Jay, OK and are still lost in the "50s!!!!!! They have several dogs, cats, horses, a burro, hermit crabs, zebra finches, goldfish, chickens, cows, and one mockingbird that showed up at their home three years ago, and hasn't left!!!!!!
TONI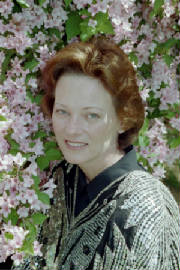 Toni Ates came to Boundless Grace in 2001. She also had had a long stretch in secular music, even singing a west coast tour, and ending with the Jerry Lewis Telathone in California. Oklahoma born Toni and her husband, Bill, love spending their time fishing from the dock at their lake home in Grove, OK. She has two sons, several step-children, and also loves getting in the car, and going to Texas, to see the grandbabies! She and Bill have a cat that shares their home...and rules!
Toni believes that the group is more than just a ministry, she also believes that it is entertainment. Good family entertainment......sometimes reaching those who have came just to enjoy the songs, and touching hearts with God's word. Then it ministers, and souls are saved.
JANICE
Janice Wakeland joined BG in 2003. She and her husband, Jim, pastor a church in the Grove, OK area, where she is the praise and worship leader. She also is very involved in mission work, as well as helping to start a new "satellite" church in Colorado. Janice was gone from BG for a while in 2006, due to her other calls in ministry and work for the Lord, but she returned in July of 2006, to be a part of this ministry again. In her spare time, she is busy with new home plans.........she is getting her dream log home in the hills!!! She has several children, as well as grandchildren, all of whom love the Lord! This Kansas born lady and her hubby live on a cattle ranch, among beautiful mountain tops and pine trees, at Eucha, OK.
Mandi Edgemon is the newbie! She started singing with us a few months ago, and is coming along fine. She is the youngest of Bobbi's children. Mandi has three boys, and makes her home in Southwest City, MO. She attributes her deliverence from drugs and a very abusive first marriage to Jesus. As a former vet assistant, she loves animals, and has a six-toed cat, Fizz Gig, whose back legs are reversed left for right......!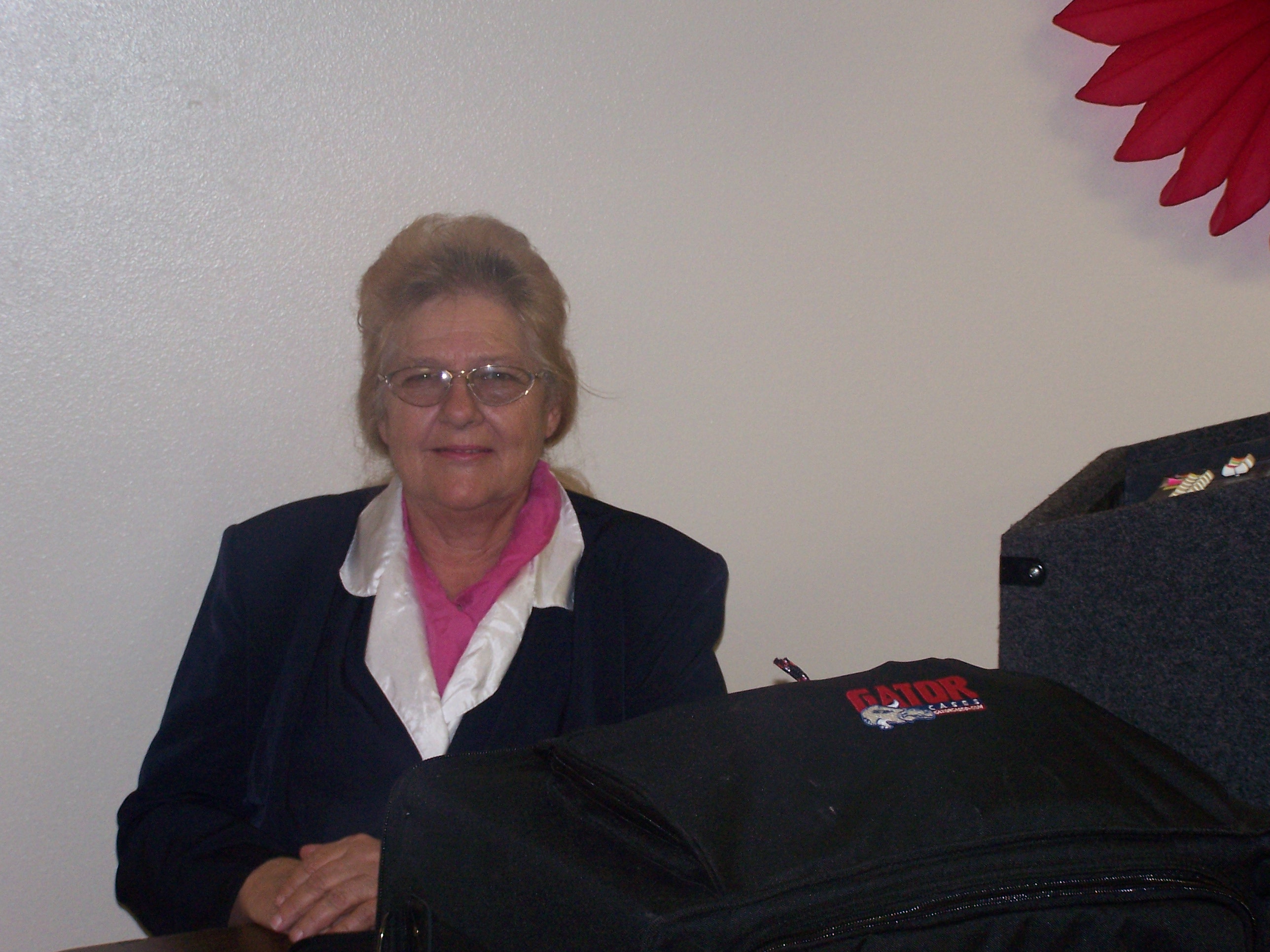 MEET CLAUDIA KIER!
She is running our sound board and system, and also helps as our "roady" and booth sales! We sure appreciate all of her fine help! And I have got to believe she is our biggest fan and supporter!!!!! She comes to us from Southwest City, MO. Stop and say hello at our next concert you attend. She would enjoy it!